why is it necessary to sell online?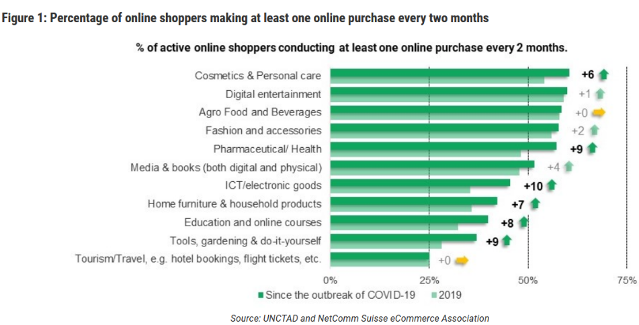 online shopping is on the rise
Since the advent of E-commerce, online shopping in Pakistan and everywhere around the world has been in a continuous state of evolution due to its dynamic nature. With the sheer amount of data available on the modern consumer driving the ability to tailor experiences, the way we buy and sell online has undergone a complete transformation. The process of buying and selling any business's products takes place via an E-commerce platform or store.
Since the inception of online shopping, the comfort, safety, and user experience of e-commerce platforms have been transformed.
.
The ongoing pandemic has resulted in the accelerated adoption of online buying and this shift in behaviour is expected to outlast the pandemic. Online spending now constitutes a higher share of overall consumer spending across the globe. Your business can set itself up for lasting success if e-commerce is integrated as an integral part of your strategy.
We have seen a surge in online shopping and the relentless shift in preference from brand loyalty to service loyalty. Businesses have had to renew their modus operandi to sustain themselves in the market.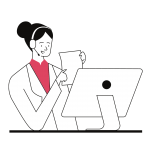 Need Help With Your Online Store?
Schedule a Free of Cost Consultation
with our team of expert marketers
Amazon is the largest e-commerce retailer globally, with over 150 million users and the largest fulfillment service with years of industry know-how. As of 2019, Amazon marketplace has over 2.5 million active sellers selling their products. Amazon's seller central is an incredible growth-oriented solution for brands and sellers. Amazon will take care of the delivery, customer service and help your brand launch. All you have to do is focus on selling and growing your business.
As the largest e-commerce platform in Pakistan, Daraz needs no introduction. They provide various branded products spanning categories such as clothing, footwear, apparel, jewelry, and accessories at affordable rates. Opening a Daraz seller account empowers businesses by offering access to one of largest online marketplaces across South Asia and the convenience to easily exchange and return items. Subsequent to Alibaba acquiring Daraz, local exporters are now provided with important information on global trade to better equip them to build a profitable business.

Alibaba is the king of the E-commerce marketplace and Pakistani sellers can sign up! It's called the king as it's larger than eBay, and it manages more than 80 percent of China's ecommerce business. The Alibaba online marketplace consists of a multitude of websites for different purposes, such as cloud services, online payments, mobile apps, etc. Though the U.S.-based internet-technology giants like Amazon and Facebook are more prominent, Alibaba is the true hidden gem of the digital world – giving access to the Chinese market, which is expected to be the world's largest retail market within a year