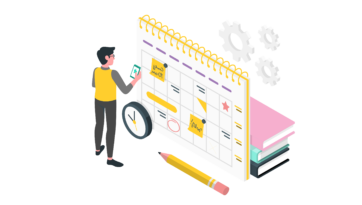 Digital Marketing Duo Wins 1st Business Women Excellence Award at Aiwan e Saddar
The 1st Business Women Excellence Awards were organized by the Islamabad Women Chamber of Commerce and Industry (IWCCI) that awarded Pakistan's successful women entrepreneurs at Aiwan-e-Sadr during an event presided over by President of Pakistan, Dr Arif Alvi. Zunaira Omar and Maliha Safiullah, Co-Founders of The SquarePeg, a digital marketing agency, were awarded with the 1st Business Excellence Award for being a women-led, women-owned agency that identified the need to bring international practices to the digital industry.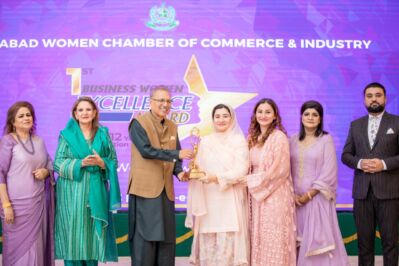 In a short span of time, the company provided employment opportunities that were not restricted by gender, titles, demographics and societal limitations.  The company has won multitudes of international awards in 2 years for being a South Asian market leader in B2B Marketing Services.
Bringing Home The Clutch Annual Leaders List Award 2021 For The Second Time Around!
The SquarePeg has been successively distinguished by the Clutch, for the second consecutive time, for its annual leader's award list. Clutch is a global platform that rates performances of various digital service providers' companies based on reviews and ratings. The platform selects leaders based on real-time reviews from a large international users' base. This year, with consistent team efforts The SquarePeg has been awarded with this honor to be part of the Clutch leaders' winners list.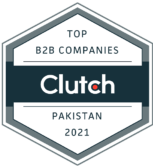 "At The SquarePeg, we always strive to improve and appreciate constructive feedback. And we are grateful that our clients have provided us with the best reviews. We are humbled by the reviews on Clutch as they enabled us to rank among the Clutch Leaders Award list with a 4.8-star rating," stated the Co-Founders.
The SquarePeg Won LUX LIFE Global Hospitality Award for 2021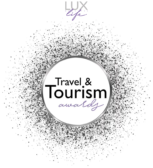 The SquarePeg is honored to receive the LUX LIFE Global Hospitality Award 2021. LUX is an AI Global Media's most popular standalone publications located in Staffordshire and each year LUX runs anonymous online voting based on which, it declares winners. Being versatile digital marketeers, The SquarePeg team ensures a personalized marketing experience for its clients. And this year SquarePeg, won their award for Best Emerging Hospitality Digital Marketing Agency – South Asia, 2021!
Zunaira Omar & Maliha Safiullah Featured Success Story on StartUp Insider
Startup Insider is a Pakistani platform that aims to motivate, enlighten and celebrate the existing and aspiring local startup founders. Startup Insider Magazine, every three months, features the startup success stories picked from the countries' prospering business industry.
For the Oct-Dec 2021 edition, Startup Insider Magazine praised the success of SquarePeg, a digital marketing company, for its innovative and creative digital services.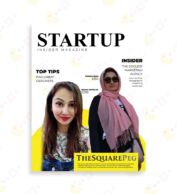 Endorsing & Supporting Digital Mental Health Session with Waqfiyat

Waqfiyat is a digital mental health support service with the mission to make therapy accessible and affordable for all. To support the mission on 20 July 2020, Zunaira Omer, CEO SquarePeg gave a session in LUMS for Waqfiyat digital marketing interns.
Sponsoring and Motivating Women Entrepreneurs with a IWCCI Stall (Islamabad Women Chamber of Commerce)
(IWCCI) Islamabad Women Chamber of Commerce and Industry always supports and motivates local women entrepreneurs. Due to the Covid-19 pandemic, many women entrepreneurs got affected. In such challenging times, in March 2021, to support such small businesses, SquarePeg sponsored a stall in IWCCI to hold hands and encourage local women entrepreneurs.