Team SquarePeg achieved the required goals within one year and successfully established the brand credibility of The City School Northern Region.

Challenges Faced & Overcome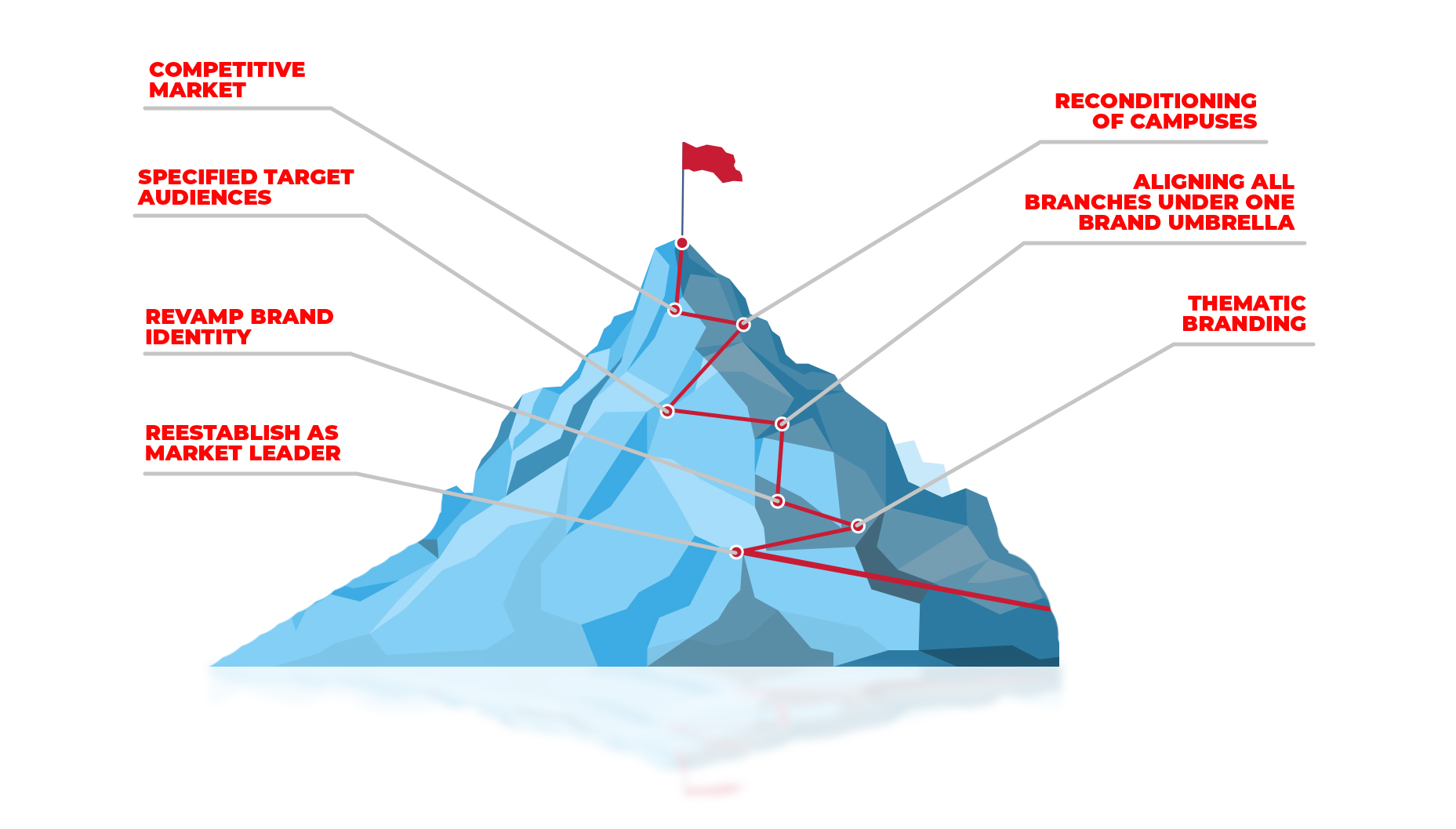 Marketing Strategy & Execution
The Team SquarePeg helped TCS meet its objective by going above and beyond in delivering creative branding solutions to reestablish the brand image.
Branding was carried out for over six Northern Region campuses where The SquarePeg created multiple thematic wall brandings and display boards for in-Campus displays and designed various commercial bill boards that were placed all over different cities. Furthermore, the Design Crew made eye-catchy streamers, brochure designs, photobooths, mediawalls, stage backdrops, andtickets for various TCS events.
The SquarePeg's role extended to content marketing and management where the Content Crew provided scripts for radio and TV appearances of TCS representatives while also delivering well-structured Press Releases for all their events that were featured in leading newspapers.