The Square Peg is the somewhat unruly yet still loveable brainchild of two completely different individuals with a common vision – to move beyond traditional digital marketing to building stories and experiences that are real, unique and long lasting.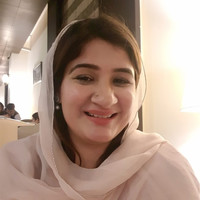 ZUNAIRA OMAR
CEO
A tech rock star who inspires, leads and upholds sanity that forces everyone to get the job done! I am, however, not be confused for an average tech-person for I have the ability to bounce from one creative idea to the next with the speed of Wil E Coyote and to manage every task with such finesse that would put even Martha Stewart to shame. Working with a Canadian firm exposed me to international best practices through which I acquired vast experience in crafting digital marketing strategies, especially for B2C. Not to oversell myself, but I am the superwoman of SEOS, Web Content Writing, E-Commerce, WordPress and Google Analytics. As the CEO of The SquarePeg, my role is practically tangled and intertwined with all aspects of the company and without me the team is just a brood of headless hens.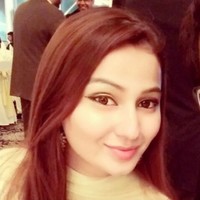 MALIHA SAFIULLAH
COO
Journalist, photographer and story-teller who loves food, game-nights and reading! I have worked for international media for 7 years, serving as a Foreign Correspondent for Channel Nine Australia and worked on South Asian documentaries for 60 Minutes that earned me a Foreign Accreditation Card with the Ministry of Foreign Affairs, Pakistan. For a year I was an Editor for a locally published newspaper, The Islamabad Dateline and later served as a Feature Writer for three years with Dawn News having published numerous articles on diplomatic, cultural and art events. Besides being a Pakistani Louis Lane, I also took on the role of Professor Charles Xavier and taught the History of International Relations for two years and Cambridge English as a First Language for four years.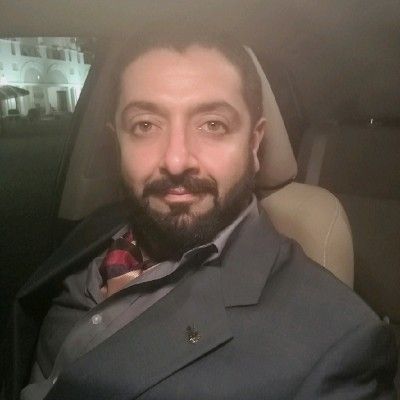 Sardar Omar Saqib Khan
Chief Financial Officer
After a stellar stint at Cadet College Hasanabdal, resulting in a dream career in the Cavalry, that spanned over two decades, I pride myself on being disciplined, exceptionally articulate when required and dedicated family member. With Iqbal's Idealism, I find myself wanting to achieve sense of proportion in every walk of life. I believe in supporting ideas and bringing out the best in people by pushing them to their utmost potential and developing ability to work under pressure. Post-military, I put my skills to task by lending my financial and logistic support in construction and automobile sector. At SquarePeg, I not only serve as the Chief Financial Officer but also as the voice of reason. My role is intertwined with financial upkeep, the clientele magnetism, management of resources and company's overall well-being.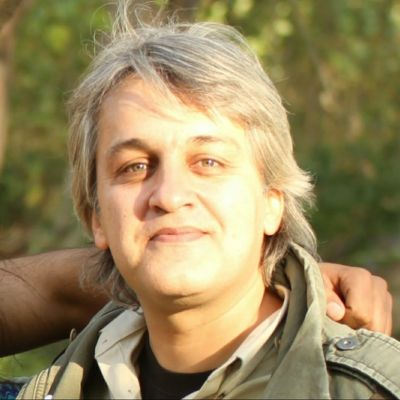 Sina Koocheki
Head of Design
Sina Koocheki is not only a powerhouse of design and talent but also one of the most charming people you'll come across. His eye for detail and a resolute authority on specifics make him one of the best in the industry where his designing talents are not limited to just a computer screen. Sina creates wonderment in everything he touches – furniture, lamps, buildings, paintings – he's design impersonated! With decades of experience and multiple awards under his belt, Sina serves as the Head of Design at The Square Peg.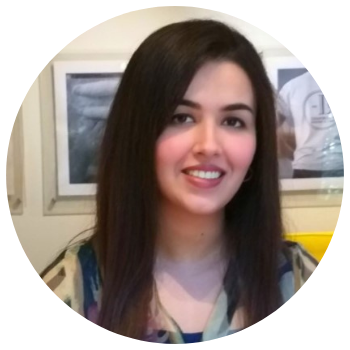 QURAT-UL-AIN GHAZALI
Head of Marketing
Qurat-ul-Ain Ghazali is an information and communication systems engineer with a passion for classical art, couture fashion, and historic archeology. People who know her actually call her the modern-day Kim Possible because, with Anne around, things ALWAYS get done. With the exposure of working in globally distributed companies and a portfolio of both local and international clients, Qurat-ul-Ain is able to prepare outstanding concoctions of digital marketing strategies for both B2B and B2C companies.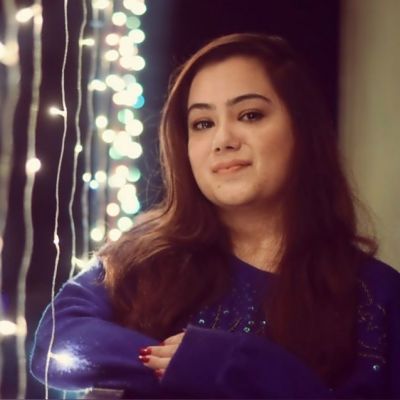 MARRIUM AFTAB
Social Media Manager
Marrium Aftab, is an IT graduate by education, a soulful artist by temperament, a passionate traveler and foodie by choice, and an exceptional Social Media Manager at The SquarePeg. Marrium has experience of working with top-notch international and local organizations and projects, for the last 8 years. As an expert on brand marketing for several US-based clients, she understands market trends, social community languages, and what quality content can do for a brand. Being a creative artist and data scientist, Marrium's forte is social media marketing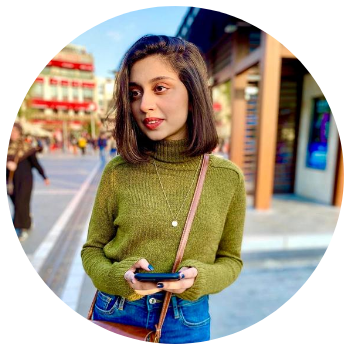 Maryam Waheed Khan
Graphic Designer
Maryam Waheed Khan is the real-life culmination of Professor Utonium's sugar, spice and everything nice formula with a bit more flair than all three Power Puff Girls combined! At The SquarePeg, Maryam creates meaningful original art in the form of graphics and animations that are not only contemporary but also creatively inspiring. She is currently a design student at NUST School of Art and Design and brings a spectrum of color to the usually yellow-filter that is The SquarePeg.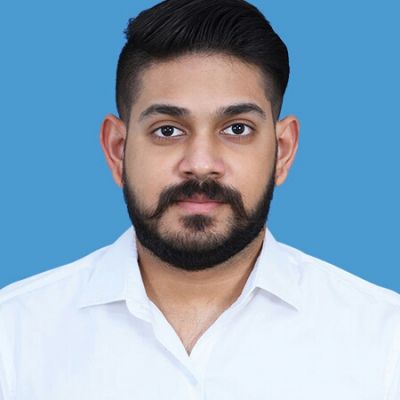 KELTON HIGH
Content Writer
A budding writer, political enthusiast, and a movie buff, Kelton High is a significant part of the Content Writing Team at The SquarePeg. For a multitude of clients, Kelton researches, drafts and creates writing content and blogs that are both authentic and relevant. Having penned his thesis on "Strategically Uncovering the rationales of the War in Afghanistan and how President Bush fought it" and rigorously reading Bob Woodward, John Marsheimer and Virginia Woolf, he endeavors to be an understanding and determined individual.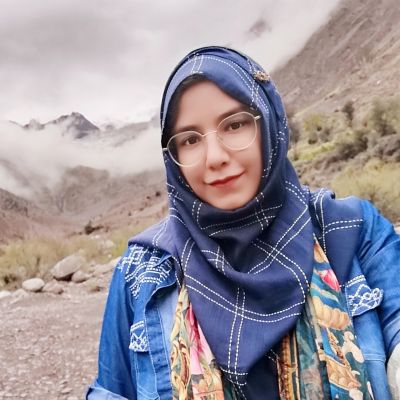 RIMSHA SALAM AZIZI
Content Writer
A dreamer by heart, a writer by passion, and a nerd through and through. Rimsha Salam is a multipotentialite with an ambition to discover and explore. While having a degree in Computer Science, she ventured into the world of content and copy due to her love of words in all shapes and forms. A wanderer of sorts in life and her career, she explores uncharted territories to learn new and exciting things. Her interests range from blockchain, technology, finance to blogging, traveling, and gaming.