GITEX Dubai is one of the most popular global tech events that proffers a one-stop collaboration platform for all tech enthusiasts, investors, innovators, and digital marketing businesses.
Participation of the SquarePeg, a women-led digital marketing agency, in GITEX Dubai 2023 was headway in an advanced digital marketing sphere. The exceptional CEO of the SquarePeg, Zunaira Omar, led the charge and left an indelible mark with scalable digital marketing solutions. During the event, she represented the SquarePeg as a semi panelist on the Supernova awards stage and participated in an exclusive mentoring session with Hollywood star, Jason Derulo.
Zunaira Omar, the SquarePeg's CEO, recapitulated her experience by saying that "GITEX Dubai 2023 wasn't just a platform to flaunt our digital marketing expertise. It was the ultimate hotspot for networking, collaborating, and forming bonds with industry peers and startups."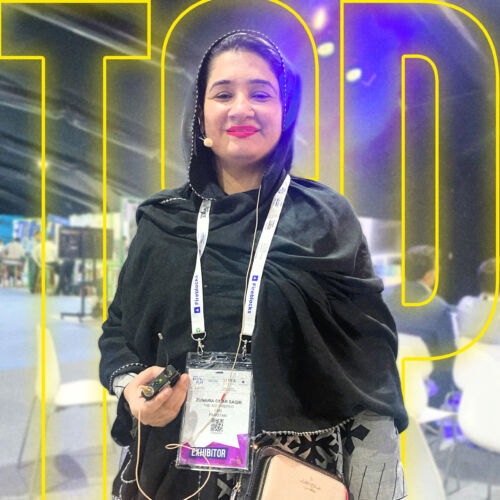 The SquarePeg has often shown its adaptability to excel in the transitional digital marketing arena, and its presence at GITEX Dubai wasn't an average show-and-tell exhibition but was evident in its dedication to bringing positive change and innovation to Pakistan's digital marketing sector. What's the big lesson? The SquarePeg's GITEX Dubai 2023 experience highlights the significance of staying well-informed, connected, and open to collaborations in the tech-savvy world of digital marketing. The event became a melting pot of ideas and knowledge, ushering to possible partnerships that could redefine digital marketing.
GITEX Dubai 2023 was a peek into the future of connectivity, including cloud-native solutions, universal connectivity, AI, sustainable 5G implementation, and many more, featuring innovative approaches set to change the game for the tech industry and pave the way for a more connected and progressive future. The SquarePeg's participation in GITEX Dubai 2023 was an inspirational journey that reminds us to stay ahead of the tech curve and adopt transformative partnerships. So, let's raise a toast to The SquarePeg, the shining star of the digital marketing galaxy!