Announcing the Best Social Media Accounts and Websites of 2020


THE

SQUAREPEG AWARDS
TO ALL THOSE CONTENT CREATORS WHO MADE OUR 2020 AWESOME – WE SEE YOU!
2020 has been a messy, chaotic year! A bit of a disaster really but in this overwhelming darkness, social media has emerged as a bright light, a champion – a savior of sorts that has saved us from the inevitable mundane madness that Covid19 and subsequent isolation had guaranteed to engulf us in. Imagine being socially isolated without the ever entertaining Internet, stuck with Nokia 3310 and playing Snakes day in and day out – not a pretty picture, yes?
Some social media accounts, more than others, have brought us joy in the midst of a whole lot of suffering and frustration. And when people will talk about 2020, they will talk about loss, stress, desperation and paranoia – which is all justified but we at The SquarePeg will want to focus and laud the efforts and creativity that materialized in this time by appreciating the accounts that kept us distracted and gave us a sense of happiness that we thought didn't exist.
We've curated this list of social media accounts after running several polls targeted at different demographics and getting multitudes of people excited to vote for their favorite ones. The criteria was simple – accounts that were creative, wholesome, different, aesthetically pleasing and with value-added content. We enjoyed creating this list – here are our winners for 2020!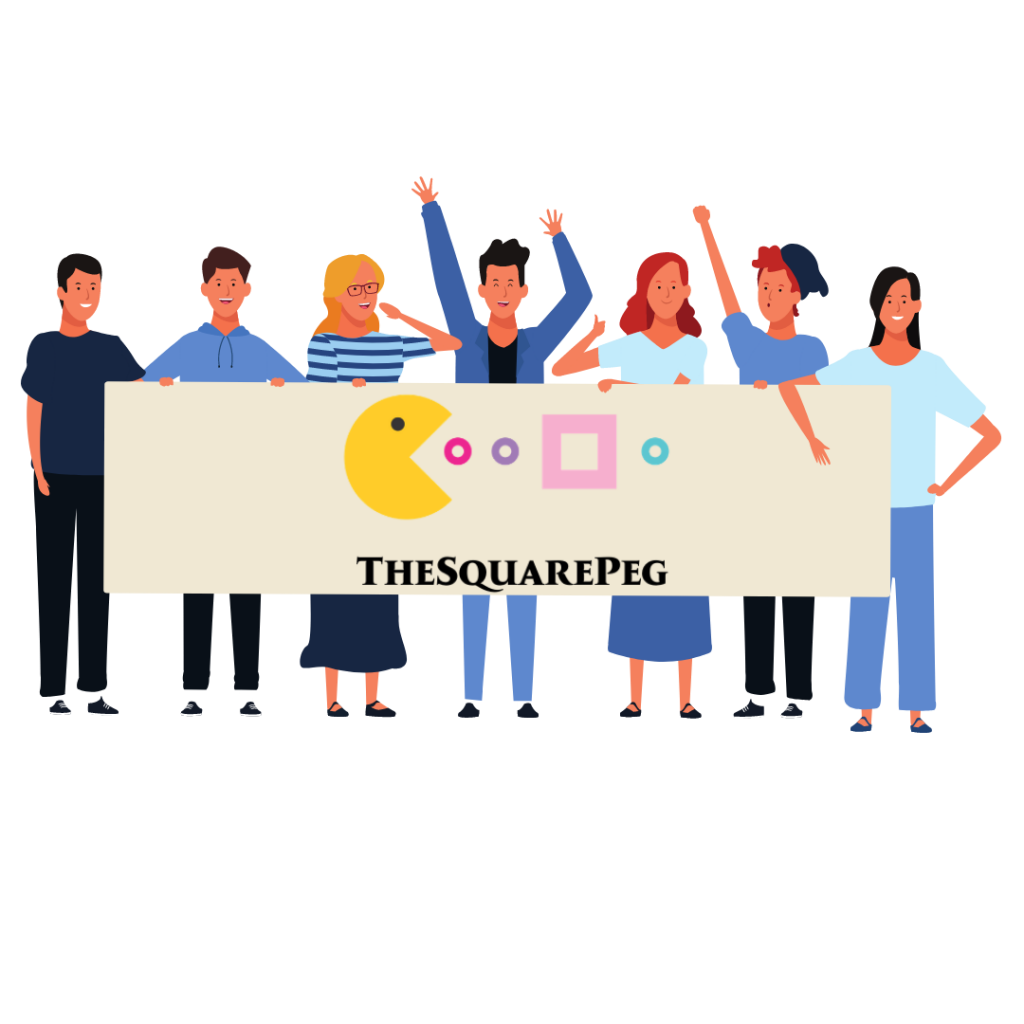 So we're ever grateful for this wonderfully enthralling digital world that has in its own beautiful way protected us and as we say goodbye to 2020, we would want to give a shout-out to some of the best accounts on Instagram and Facebook and also, laud e-commerce websites that triumphed over others while also appreciating other equally engaging websites.

THE BEST SOCIAL MEDIA ACCOUNTS AND WEBSITES OF 2020
Category: Contemporary Accounts (Pakistan)
All three accounts and the individuals running them fall into the category of the most talented people of our digital era. Their content is original, engaging and overall fun – with thousands of followers they've managed to stay on top of the game.
Swineryy, according to our polls, trumps the category for not only creating relatable characters like a judgmental Auntie consistently throwing shade on Shazia's daughter or the religiously-driven fatwa-giving man dictating how you should function in society or a Martian giving his perspective on life here and on Mars – and that's only just a tiny glimpse at the universe the anonymous account owner has created.
Category: Contemporary Accounts (International)
We at The SquarePeg were rooting for The Awkward Yeti and KeetPotato for their relatable content but the polls put Dude With Sign right on top for its quirky content that has led to a lot of spin-off accounts the world over. The wok sign messages conveying the unspoken word was a take on the home-less guy in movies carrying a sign 'The End is Here' and was met with a lot of positivity with everyone nodding and agreeing with messages like 'Put More Chips In The Bag' and 'Yes, Netflix I am Still Watching' because surely that's how we all felt.
The underdog of the category Dinos And Comics is another relatable account which makes quirky digs at current situations while also handling sensitive topics relating to mental health. It is simple, clean and relatable.
Category: Contemporary News Accounts
The digital world has revamped how we get the news – gone are the days when we'd sit through a news stream on the telly. Similar looking news websites broadcasting the same headlines have become a thing of the past. Contemporary news accounts have redefined how news is told by doing their own spin on news pieces coupled and human-interest stories.
Taking a page from TMZ and E! Buzzfeed is a go-to account/website that covers all things entertaining while also keeping its loyal followers up to date on the happenings around the world. On the local front, Parhlo triumphs the rest by curating quality content and striking the perfect balance between mainstream news and entertainment.
Category: E-Commerce Website
No surprise here – Amazon wins the E-commerce race by a margin for voters on the poll commended the variety, reliability and customer services the website provides. The trust the brand has established leads to less of a competition by other e-commerce websites.
Daraz as the local go-to e-commerce platform comes in 2nd and only staggers behind because of the giant it was competing against.
If it were up to us, we would befriend all these creative geniuses who have such top-notch meme-game. By creating trending memes to giving their own comical spin on an event – these accounts create some of the best meme content around. Anyone and everyone is following either one of these accounts – if not all three.
Category: Brands Websites & Accounts (Local)
While we love the various socially meaningful campaigns that Generation's Social Media team runs on its pages, Khaadi wins the category by popular demand. Khaadi's website is user friendly, fast-paced and aesthetically pleasing – their tech people have done a remarkable job with great visuals and easy to maneuver tabs which ensure that the customer remains engaged and doesn't check out without purchasing something.
While rooting for Generations for their diverse and bold social campaigns – we also absolutely love their Insta-grid which is vibrant, coherent and well-thought-out. We love how the grid resonates the vision behind the brand.
Category: Food/Restaurant Accounts (Local)
The category featured the most vibrant, bold, in-your-face food accounts and we absolutely love all three for the diversely entertaining Insta-grids their marketing teams are running. While staying true to the food they serve, these accounts have managed to be quirky and fun.
Special Mentions: (Local)
The Square Peg – the content on the award-winning company's website along with the color-scheme is not only eccentrically appealing, it also manages to reiterate the brand's claim to being 'out of the box'. The Insta Grid is fun, vibrant and informative. www.thesqpeg.com, @thesqpeg
Daft Draft – this account takes digs at all things desi while keeping it real. Describing it will ruin all the jokes. @thedaftdraft
Special Mentions: (Local)
Mana – this beauty brand has one of the most visually appealing websites. When everything looks this pretty, you just have to buy! www.manabeautyspirit.com
9Lines – the visuals tell the brand story – fierce, dynamic and in-your-face. Each category of product is showcased boldly and deserves to be appreciated. www.9lines.store