The Manifest Names The SquarePeg Among Pakistan's Most Reviewed PPC Management Companies
At The SquarePeg, we are a one-stop solution agency for your digital media marketing needs. We possess the power of inspired contemplation and fads-forecasting in this space. Our panelists ensure our craft is of the highest quality. We provide a personalized brand experience for our clients.
For this reason, The SquarePeg was highlighted on The Manifest as one of Pakistan's most reviewed PPC management companies.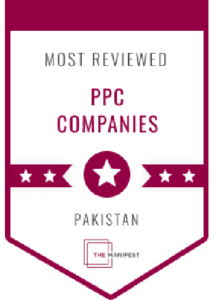 To know more about how we got here, let's take a trip to the past and see where it all began.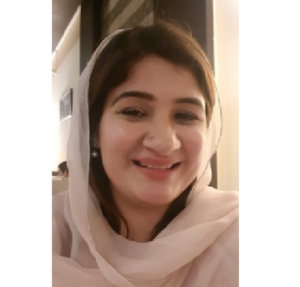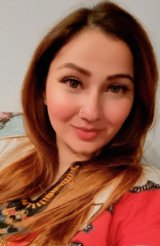 In 2020, Zunaira Omar and Maliha Safiullah established The SquarePeg to craft a voice for products/services or overall brands. The SquarePeg is a women-led digital marketing agency with a hybrid working model and remote options to provide flexibility and ease of work to all employees, especially women. In a short span of time, the company provided employment opportunities that were not restricted by gender, titles, demographics and societal limitations.
The digital media industry is often misunderstood for being synonymous with creating graphics and buying followers and likes. The SquarePeg works on providing end to end solutions to clients and has worked on taking only a few selected clients that they can provide hands-on focused attention to their entire business plan.
"Their leadership, proactiveness, willingness to go the extra mile, and thinking out of the box were impressive!" – Arif Khan, CEO, WooStudy, a global edtech marketplace, hired the services of The SquarePeg for full end-to-end marketing services for its Global launch.
In 2022, The Manifest released its list of the leading companies, naming The SquarePeg one of Pakistan's leading and most reviewed PPC management companies. The Most Reviewed Company Award on The Manifest features the top 15 companies on each listing page that have received the most number of new reviews in the past 12 months.
"Ecstatic to have our company named as a Clutch Leader – we're proud of all the hard work we've done to get here and are humbled to have gained this recognition so early in the game." – Zunaira Omar, CEO, The SquarePeg
We'd like to thank our clients for their support throughout the years, and we're incredibly grateful to those who took the time to leave us a review.

Do you have a project in mind? Get in touch with us, and we will get back to you shortly.