Why Is It Essential in Pakistan to Move Marketing Campaigns to Mediums like Tik Tok and Snack Video?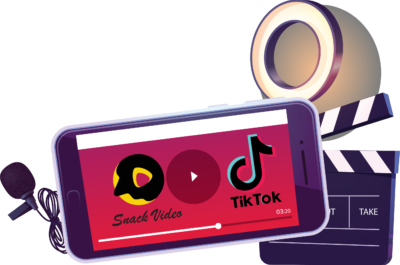 Tiktok – the buzziest application of 2022, has captured the interest of billions across the globe with its fun memes, dance moves, and reenactments.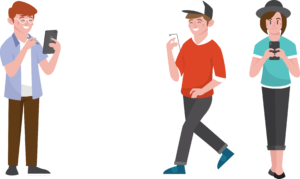 Undoubtedly, almost every netizen has seen cranky Tiktok videos while scrolling their social media feeds. And for most of us, this short, weirdly funny, and entertaining content has become a guilty pleasure. Because of this extraordinary Tiktok vogue, it has gained extensive popularity amongst digital marketers worldwide.
Tiktok and Snack video - Pinnacle for Pakistani Youth!
Tiktok and Snack Video are a bonanza for the youth of Pakistan, as the country has lesser opportunities and platforms for Gen Z and millennials to flaunt their talent.
Tiktok and similar apps work on the model of short-form video creation on mobile phones that make it a handy space for interaction and social networking for amateur talents, musicians, comedians, and actors.
Tiktok and Snack Video relay lots of features to their users to make a 10 seconds video, like an extensive music library, filters, editing effects, etc. From March 2022, the company has increased its video stream duration up to 10 minutes.
Tiktok content creators are usually known as Tiktokers. On average, a famous Tiktoker with an ever-expanding dedicated fan base, when uploads a video, receives billions of impressions, likes, and engagement in a few minutes. It not only expands its reach but also makes Tiktok a top digital platform with the prospect to get more extensive audiences.
A Mass Promotion Tool with TOMA Strategy
With exponentially growing popularity, Tiktok, Snack Video, and similar video-sharing apps work on the 'TOMA' digital marketing strategy. Top of Mind Awareness (TOMA) is the branding approach that enables brands, products, niches, or industries to rank in the consciousness of clients.
Tiktok influencers offer a splendid setting for marketers to convey their brand at the vanguard with a combination of theatrics and viral stunts. Now, for brands with target audiences of teenagers, the platform has become an incredibly viable short-form video sharing space that permits an immense flow of creativity with a marketing strategy in the most economical way.
Tiktok Ban & Other Controversies in Pakistan
Being an easy-to-use & easy-to-access open platform, Tiktok also remained under accusation of obscenity and immoral content. Due to similar reasons, in Oct 2020, Pakistan Telecommunication Authority imposed a ban on Tiktok. But soon after assurance from owner company ByteDance, the ban was lifted in 10 days. Later in Mar 2021, Peshawar high court again banned the app in response to a private petition that accused Tiktok of drug glorification and provoking criminal activities in youth. Again the ban was lifted on April 2021, after a guarantee from Tiktok authorities to moderate and filter the content.
Sindh high court imposed a ban on the app one more time on Jun 2021, after an allegation of spreading immorality through its video content, but the court took back its decision in three days. And on Jul 2021, PTA imposed a ban on Tiktok due to similar reasons for indecent content. Hence, with a warning to monitor the content for any violations, PTA lifted this fourth ban on 19 Nov 2021.
Launch of Snack Video in Pakistan
Owing to controversies and bans, Tiktok creators were seeking other platforms. Snack Video grabbed this opportunity and launched the application in Pakistan on 13 Jan 2021. It is also a short-form video creation platform which allows a user to create, share, and earn from their content.
The popularity of Snack Video is increasing day by day in Pakistan, and with 100M+ downloads, the app is trending on google play among the top 5 apps.
Tiktok Vs Snack Video
Fun Fact: Both Tiktok and Snack Video are developed in China and work on the same business model that allows users to earn from their content creation. The algorithm of the application to relay content differs a little.
Pakistani Tiktok and Snack Video Campaigns
Since these media creation platforms are the talk of the town, also proven their worth in terms of reach & content. Now celebrities, brands & other big names from all walks of life have created their accounts on these platforms.
Many brands and businesses in Pakistan are already collaborating with Tiktok and Snack Video influencers and have gained remarkable marketing results. Here are a few excellent campaigns: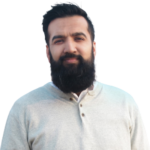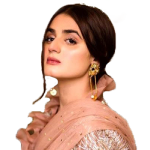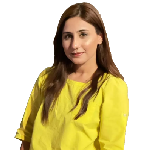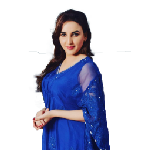 Tiktok and National Covid-19 Awareness Campaign
In Dec 2021, the Ministry of National Health Services, Regulations, and Coordination (MNHSRC) and Tiktok launched covid-19 prevention and vaccine attention campaign.
Campaign Motto: Urge youth to get the Covid-19 vaccine as soon as possible and do not bother by the false conspiracy about the vaccine's side effects.
Influencers: Dr. Zarghoona, Azad Chaiwala, Hareem Rashid, Malik Adil Awan, Naveed Jamal, Hira Mani, and Team Khair
Hashtags: #merivaccinekahani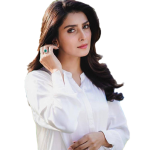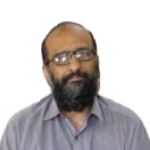 Snack Video and Edhi Foundation's Fundraising Campaign
To revive the spirit of kindness in the holy month of Ramadan, in April 2021, snack video and the Edhi Foundation, a well-known NGO, joined hands for a fundraising campaign. The drive was successful and raised the amount of Rs 5 million in a week. And overall donations of 20 billion.
Campaign Motto: A donation of Rs.10 had given to Edhi Foundation for every Snack video created with the hashtag eidwithedhi.
Influencers: Ayeza Khan and Faisal Edhi
Hashtags: #EidwithEdhi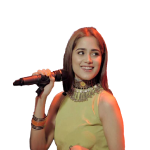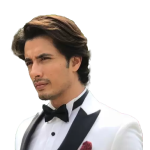 Inter-Services Public Relations (ISPR) and Snack Video Campaign for Pakistan Resolution Day
To promote high national spirits on Pakistan day, ISPR and Snack Video joined hands. From across Pakistan, Snack Video users uploaded videos with the message of brotherhood, tolerance, and compassion.
Campaign Motto: To galvanize the brotherhood and strengthen national unity among the nation.
Influencers: Ali Zafar and Aima Baig
Hashtags: #PakistanZindabad
Digital Marketers Should Take Stock of the Opportune
Tiktok and Snack Video come with a completely new, far-reaching, and different target market. Everyone, from daily wage workers to highly professional personnel with white-collar jobs, politicians, doctors, and MUA, has entered the Tiktok and Snack Video bandwagon. Previously, no brand or business, be it belonging to the manufacturing or fashion industry, ever thought of reaching this spectrum of diversified audiences through social media.
After witnessing the unprecedented vogue of Tiktok and Snack Video, it is the perfect time for Pakistani digital marketers and inbound marketing agencies to capitalize on the opportunity. The short video form is one of its kind model that has tempted mass audiences around the globe. The creative platforms keep their followers active and have become an Eldorado for targeting distinct audiences, particularly young demographics.
Conclusively, Snack Video and Tiktok are the future of digital marketing. It's a step forward to digitize our industry, economy, and culture. Thus, Pakistani digital marketers should cash out on the opportunity and must understand that without embracing these platforms, they will be easily outnumbered in the marketing game.