Since the last decade, the marketing industry has witnessed numerous women make headway to become momentous trailblazers and visionary leaders in the field. Despite the multiple challenges such as secondary representation, the pay gap, a glass ceiling to senior roles, work-life balance, and many other hurdles, women are persistently pushingboundaries and have consequently made substantial progress in the sector.
With the progressive inclusion of women in the marketing industry, the power equilibrium of the sector is inclining more toward feminine dominancy.
Women in Marketing are Standing Out from the Crowd!
Various marketing career surveys and research reveal that women are getting more and more decisive roles in the industry and are actively achieving new horizons of success.
Advertisement companies that identified this latent potential early on and promoted women to managerial positions have undoubtedly achieved amazing outcomes with the innovative ideas these women leaders bring onboard. Women have brought discipline and helped built an inclusive organizational culture in the marketing sector with their innate empathy and intrinsic qualities like emotional intelligence, patience, collaboration, and listening skills.
Communication is one of the most significant success factors in any marketing position, as it allows ideas and creativity to transform into winning strategies and successful executions. Women in marketing demonstrate outstanding communication skills, and this differentia has made them an invaluable asset to the industry. The holistic approach employed by women leaders support and empower diverse opinions that ultimately make their ideas and strategies stand out among the conventional crowd.
Internationally Inspiring Women in Digital Marketing
Internationally numerous women are working at top positions in the digital marketing industry and are making massive contribution to the marketing sector with their inventive job progression strategies. A few of these noteworthy women are: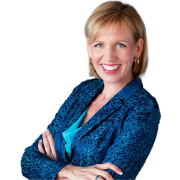 Designation:
Mari is a preeminent Facebook marketing expert. She also provides digital consulting services to various businesses.
Honor:
Forbes listed Mari in their Top Ten Social Influencers list
Books:
Besides her marketing services, she wrote The New Relationship Marketing and co-authored Facebook Marketing: An Hour a Day.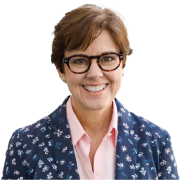 Designation:
Ann is the chief content head of a leading B2B marketing agency. Also, she is the founder of ClickZ.
Honor:
IBM acknowledged Ann as 1 of the 7 most prestigious marketing professionals. She was honored by Forbes as one of the Top 20 Women Bloggers and the Most Influential Woman in Social Media.
Books:
Ann is the author of Wall Street Journal's best-selling book; Everybody Writes: Your Go-To Guide to Creating Ridiculously Good Content.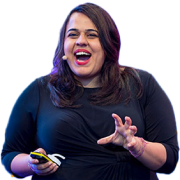 Designation:
Purna is a senior content solution consultant and strategist at LinkedIn. And previously, she worked at Microsoft as an Engagement Senior Manager.
Honor:
Purna was acclaimed by PPCHero on their list of the most influential person in the PPC arena. She has also been cited among the 50 most influential women in Digital Marketing by Voice Search magazine.
Pakistani Women and Digital Marketing
In Pakistan, despite all limitations and challenges, numerous women are working to make their mark in the digital marketing industry. Let's review some of these empowered women and their profiles.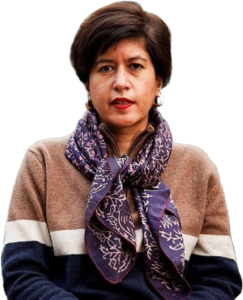 Designation:
Sadaffe has a diverse working experience in both international and national organizations. She is the founder and CEO of CIRCLE Women, a platform that provides basic digital literacy and digital marketing skills through entrepreneurial labs to women, especially underprivileged ones. Also, she is vice-chairperson of the Pakistan Microfinancing Network project of the National Bank of Pakistan.
Honor:
Sadaffe is a recipient of the Mount Holyoke Alumni Achievement Award. Also, Nicholas Kristoff, an American writer, highlighted her exceptional initiatives as a former CEO of Kashf Foundation in his book, Half the Sky.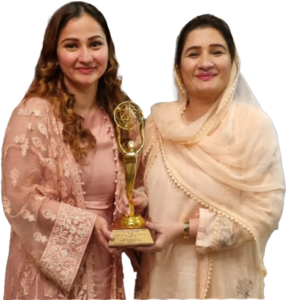 Designation:
Zuanira and Maliha come from diverse working backgrounds, and are the masterminds behind an innovative digital marketing startup, the SquarePeg. In a short span of time, the SquarePeg has proven to be a result-oriented agency.
Honor:
The SquarePeg has won the 1st Presidential Business Women In Excellence Award from Dr. Arif Alvi,. Other than that, the company been awarded the International Clutch Award twice for being the top B2B Company in Pakistan and have been featured in Startup Insider as a success story.
Pakistani society has a great potential for transformation, and with the inclusion of female talent in the marketing domain, the list of local women-led marketing ventures will continue expanding.
Wrapping Up

Previously, women's role in marketing was to be designated as eye-candy, merely selling a product through modeling. With the increase in digital awareness and literacy, women are now actively taking up leadership roles in marketing industry. The ratio of women in the marketing industry is somewhat still uneven but the gender imbalance is narrowing gradually. The journey is challenging, but luckily, now we have some women north stars that we can look toward for motivation and mentorship.